Postcards From Japan Cocktail Selection Box
45.00€
NIO-JAPABOX
Key Ingredients:
Hokkaido Glory

|
Hokkaido Pleasure

|
Okinawa Pure Beauty

|
Kurayoshi Heritage
Why you'll love it
Four different Japanese spirits feature in four delicious crafted cocktails. 
With our Master Mixologist Patrick Pistolesi as your guide, immerse yourself in a sensory voyage across Japan with NIO Cocktails' Postcards from Japan. Experience a taste of Japan's most idyllic locations with four exclusive cocktails, carefully crafted by Patrick in homage to his love affair with the Land of the Rising Sun.
Leave your passport behind; all you need is your favourite glass tumbler and plenty of ice to savour four unique cocktails crafted from Japanese distilled Vodka, Gin, White Japanese Rum and Whisky:
Hokkaido Glory: Japanese Clarified Bloody Mary Cocktail  

Eiko Vodka | La Tomato Liqueur | Ancho Reyes | Organic Citric Acid | 100ml | 24.9% ABV

Hokkaido Pleasure: Japanese Gin Sour with Green Apple Cocktail 

Etsu Gin | La Okinawa Liqueur | Toschi Liquid Sugar | Organic Citric Acid | 100ml | 20% ABV

Okinawa Pure Beauty: Japanese Citrus Daiquiri Cocktail 

Kiyomi White Japanese Rum | La Yuzu Liqueur | Toschi Liquid Sugar | Organic Citric Acid | 100ml | 18.8% ABV

Kurayoshi Heritage: Japanese Ginger Whisky Sour Cocktail 

Tottori Whisky | The King's Ginger Liqueur | Toschi Liquid Sugar | Organic Citric Acid | 100ml | 25.4% ABV
Inside Postcards With Japan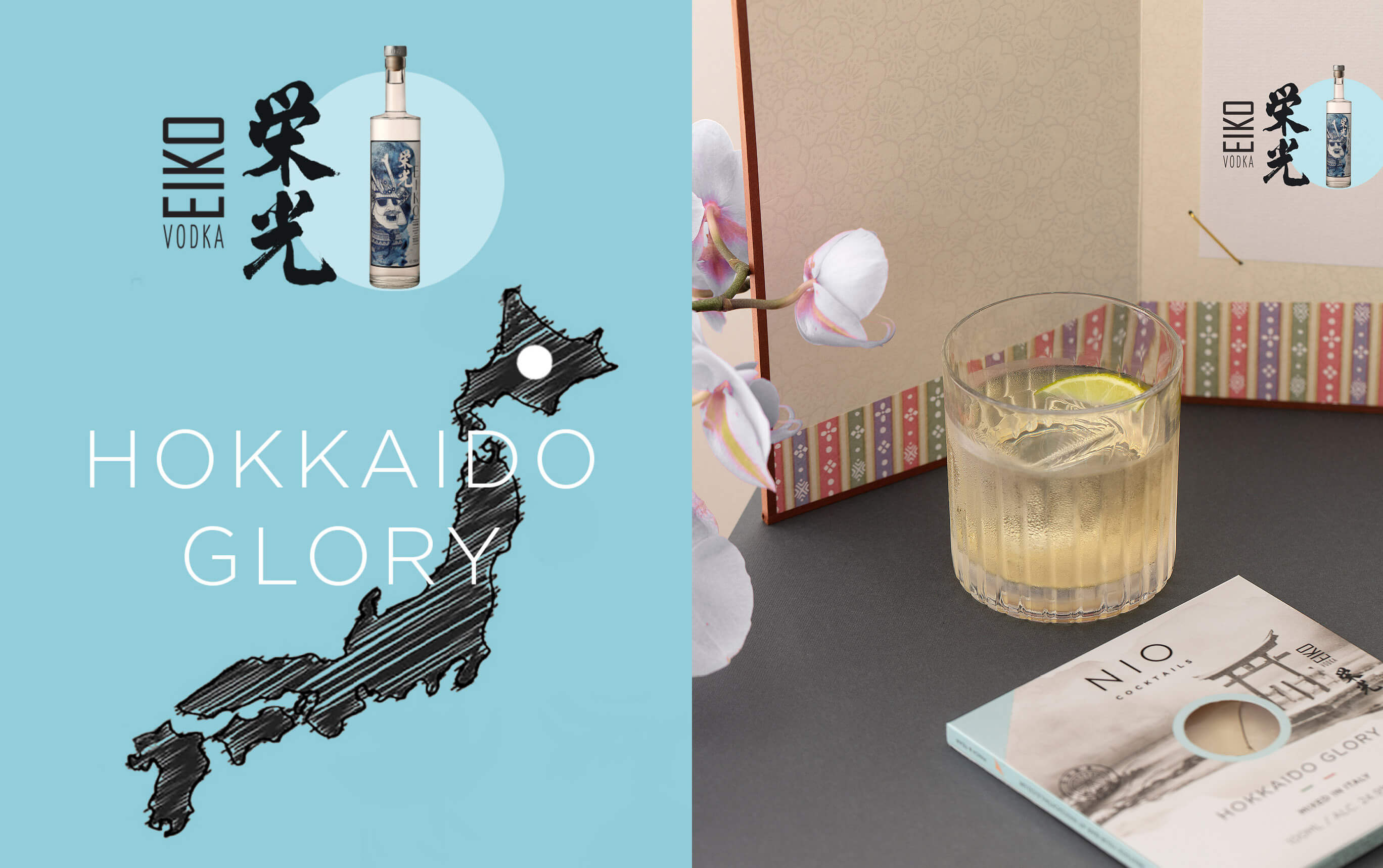 Hokkaido Glory Cocktail: Patrick's first stop on his trip is Hokkaido, Japan's northernmost island and home to the infamous Samurai soldiers. The legacy of the Samurai is still prevalent throughout Japanese culture - in fact, one of Japan's most renowned distilleries is named "Eiko", the Japanese word for glory. In Hokkaido Glory, Eiko Vodka's refreshing flavour profile provides the perfect backdrop for the complex umami flavours in Ancho Reyes and La Tomato Liqueur - a fresh, citrusy twist on the classic Bloody Mary.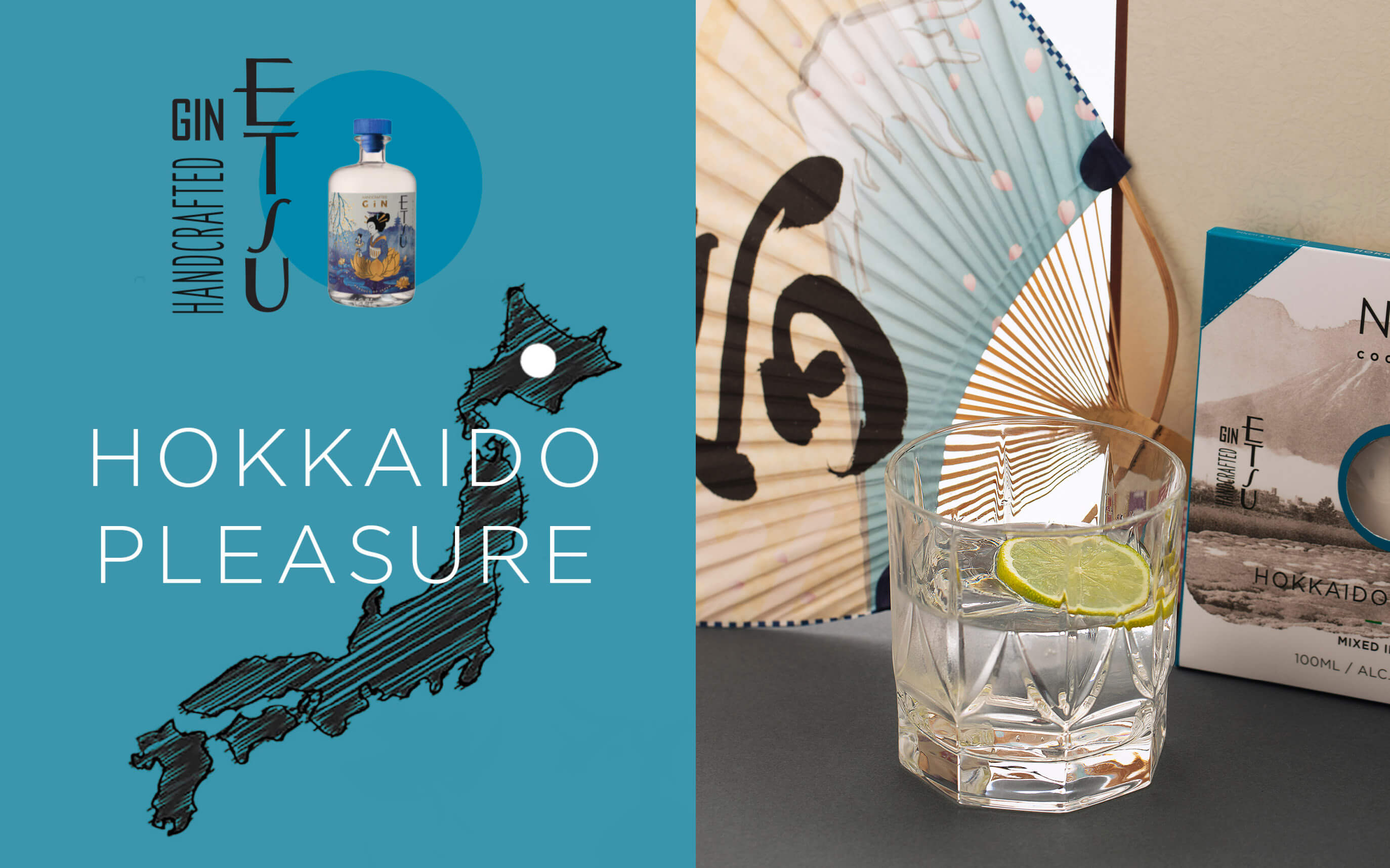 Hokkaido Pleasure Cocktail: Japan's northern island Hokkaido is synonymous with snowy peaks and breathtaking mountain scenery, and a day isn't complete without sinking into the local "onsen", or hot springs. Here, Patrick invites us to unwind in the unspoilt natural landscape of Hokkaido with the crisp botanical flavours in Hokkaido Pleasure. Mouthwatering green apple and tart citrus flavours pair well with the Etsu Gin's distinctly floral profile, resulting in a refreshing cocktail inspired by Japanese springtime.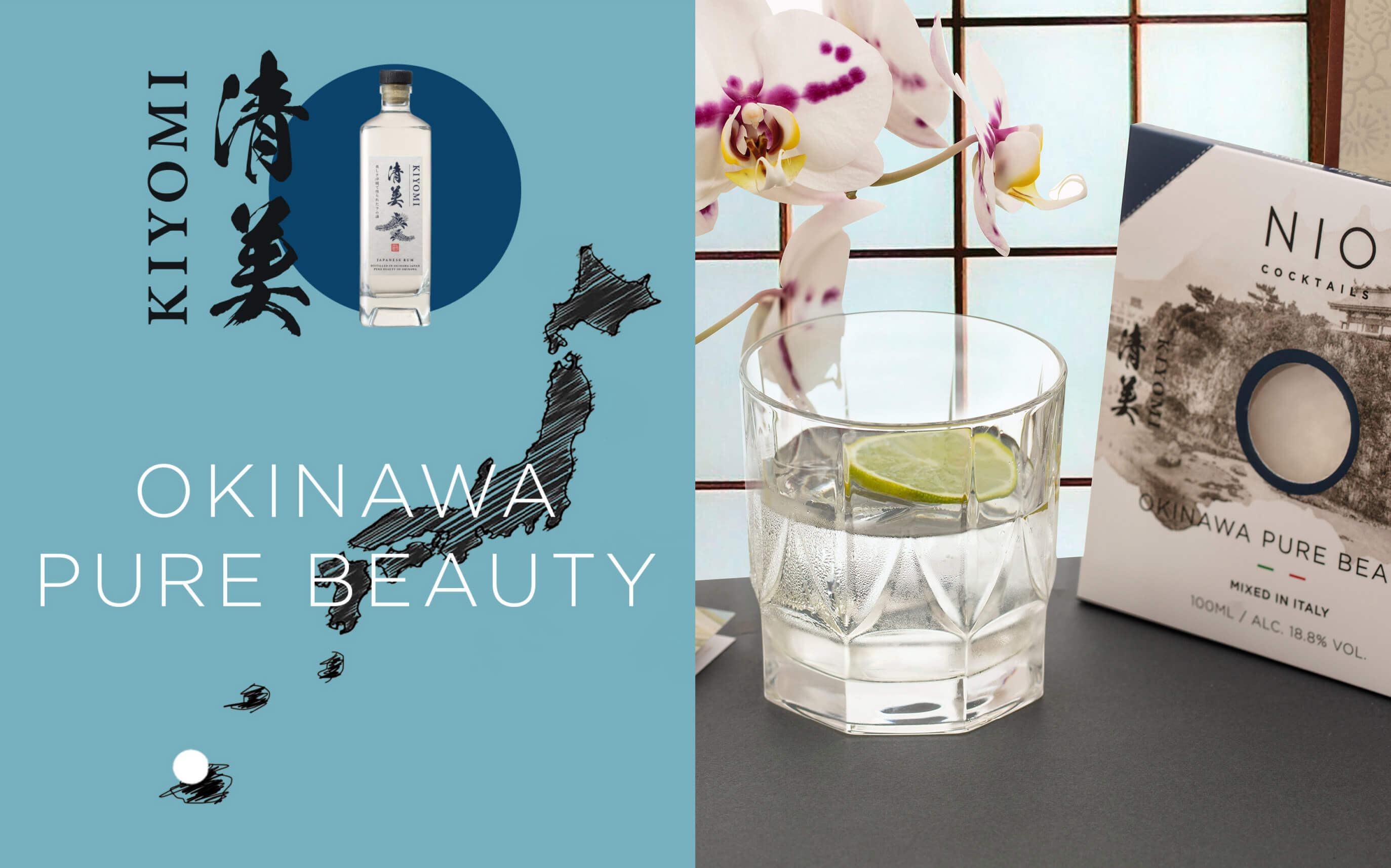 Okinawa Pure Beauty Cocktail: A world away from the mountains of Hokkaido, Patrick now finds himself among swaying palms in Okinawa, a tropical oasis in southern Japan. Okinawa is famed for its blissfully warm climate; perfect weather for a Japanese-inspired Daiquiri. The Okinawa Pure Beauty cocktail, made with smooth Kiyomi Rum, is a refined tropical classic thanks to the tart, aromatic citrus flavours of Yuzu Liqueur.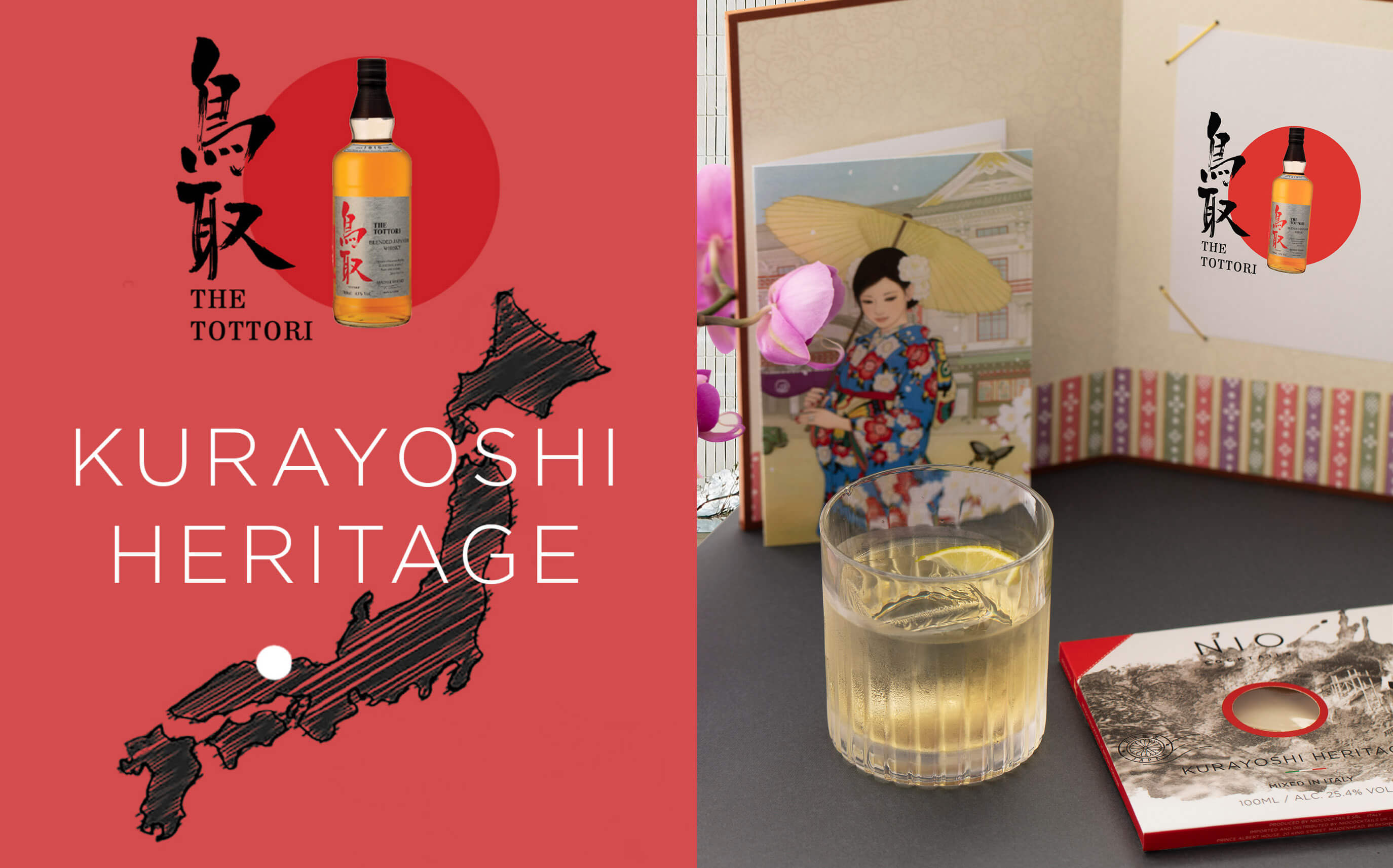 Kurayoshi Heritage Cocktail: Kurayoshi Heritage is named for the final stop on Patrick's journey across Japan, the verdant city Kurayoshi. Here, between the mountains and the sea, he finds a world-famous Japanese whisky distillery home to Tottori whisky. Tottori whisky is particularly popular in Japan, thanks to its careful blend of sweetness, spice and a hint of smoke. Combined with King's Ginger Liqueur, which brings a welcome richness and warmth, it creates an elevated whisky sour for sipping year round.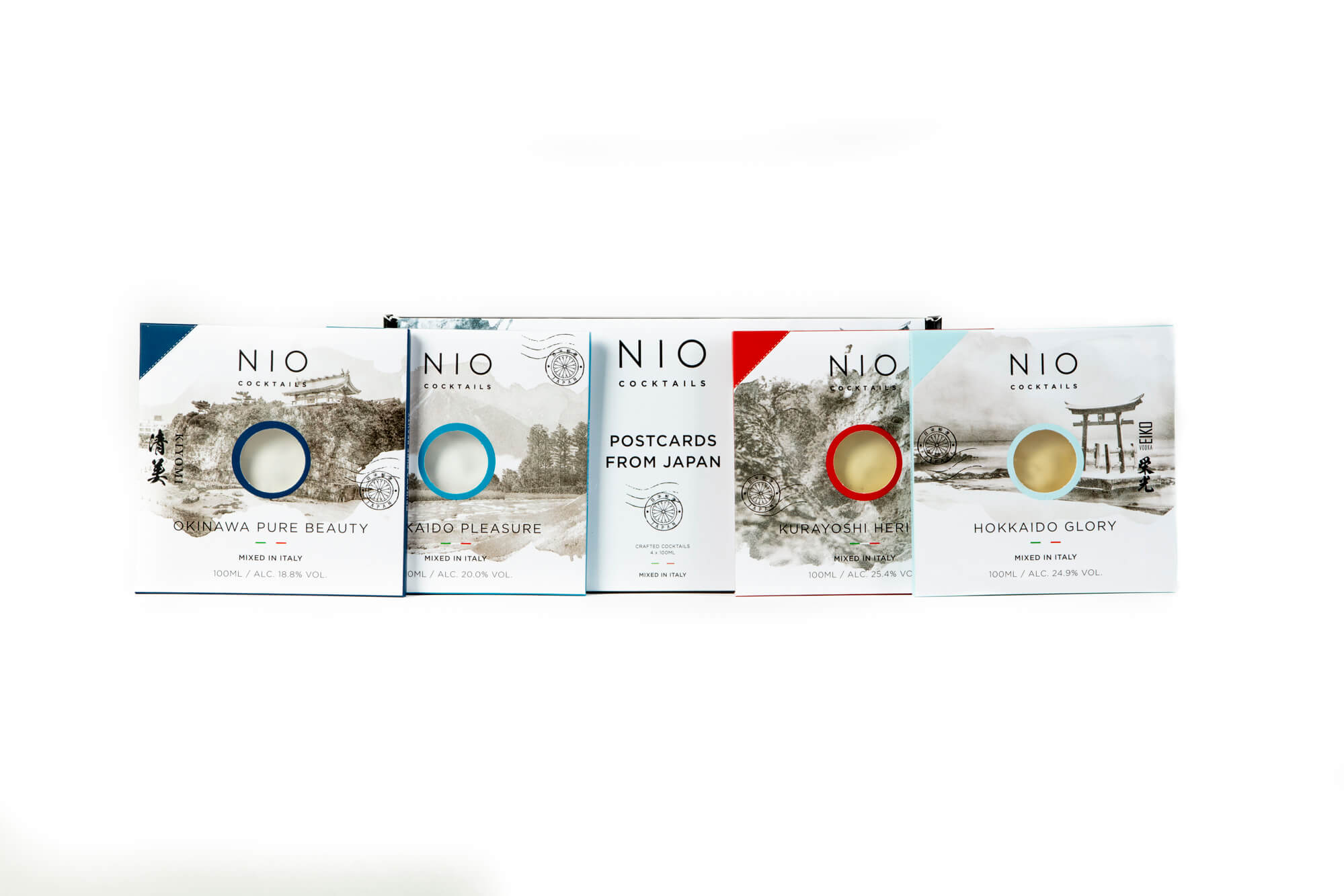 The Postcards Collection Series
At NIO Cocktails, we've always wanted to change the way our patrons think about cocktails. Now, through the lens of cutting edge mixology, we're offering immersive experiences into remote locations across the world with our exclusive Postcards collections.
With our Master Mixologist Patrick Pistolesi as your guide, venture off the tourist trail and explore iconic destinations from around the world through taste and flavour - all from the comfort of your own home.
Postcards from Japan
has a rating of
4.5
stars based on
27
reviews.