Whiskey Cocktail Box
€54.00
NIO-WBOX-6BOX
Key Ingredients:
Old Fashioned x 2

|
Manhattan x 2

|
Whiskey Sour x 2
Why you'll love it
Sweet, spicy, and sultry: Six whiskey cocktails evoke a bygone era of glamour.

For those who love a strong cocktail and are whiskey connoisseurs, treat them to our Whiskey Cocktail Box.
The superbly smooth Bulleit Bourbon at the heart of our classic menu whiskey cocktails provides a rich, and ever so slightly spicy base for three of our most popular NIOs: the Manhattan, the Old Fashioned, and the Whiskey Sour.
Featuring flavours to suit every palate, from the bright tangy citrus of the Whiskey Sour to the mellow, warming spice of the Manhattan, our Whiskey Box is proof that whiskey really can be enjoyed by anyone.
Manhattan Cocktail: 

Bulleit Bourbon | Cocchi Storico Vermouth di Torino | Angostura Bitters | 100ml | 24.2% ABV

Old Fashioned Cocktail: Bulleit Bourbon | Toschi Simple Syrup | Angostura Bitters | Angostura Orange Bitters | 100ml | 28.7% ABV
Whiskey Sour Cocktail: Bulleit Bourbon | Organic Citric Acid | Toschi Simple Syrup | 100ml | 23% ABV
Inside the Whiskey Cocktail Box
Manhattan Cocktail: Few cocktails balance sweetness, spice and a lingering bitterness like the Manhattan does: that's why many bartenders consider it one of the best cocktails ever made. Warming Bulleit Bourbon provides caramelised nuts and burnt toffee flavours as a base for this cocktail, balanced by Cocchi Historico red vermouth which adds a subtle allspice quality, finished off with a dash of Angostura bitters.
Old Fashioned Cocktail: So delicious that our Master Mixologist describes it as "meditational", the Old Fashioned has stood the test of time as one of the oldest - and most popular - cocktails of the modern era. Featuring little more than just sugar, aromatic bitters, and Bulleit Bourbon, this is a truly well rounded cocktail - and sure to be your new favourite.
Whiskey Sour Cocktail: Proof that less really is more, a Whiskey Sour - when made well - is a thing of beauty. Bright, tangy citrus meets the creamy, burnt toffee flavour of Bulleit Bourbon in our classic Whiskey Sour to create a cocktail that is at once rich and refreshing.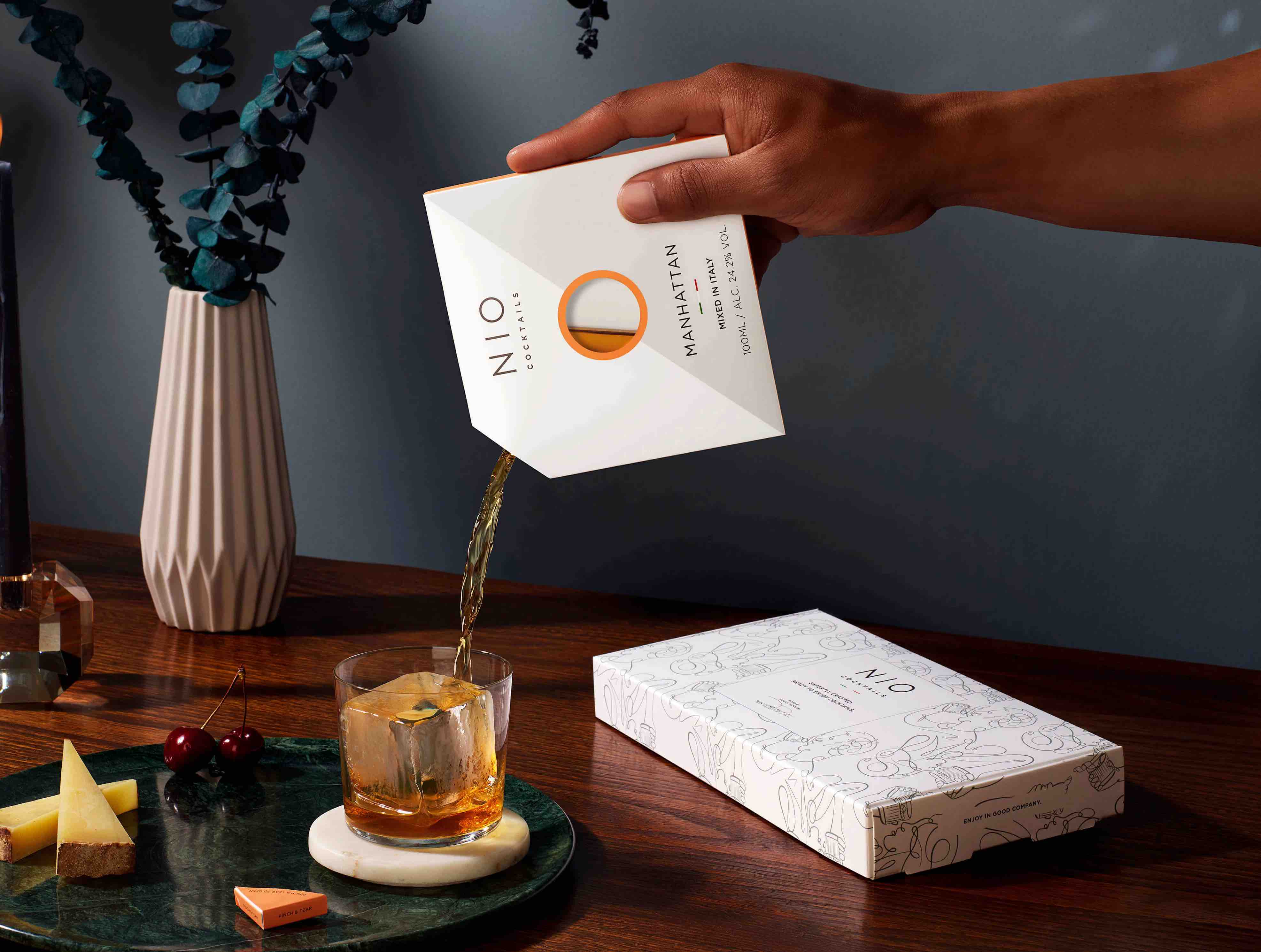 Featuring Bulleit Bourbon
Bulleit Bourbon is a favourite among whiskey fans around the world, and has been for over 200 years thanks to its spicy yet smooth flavour. It traces its lineage back to 1830s Louisville, Kentucky, where its founder Augustus Bulleit was dedicated to a single goal: the creation of a bourbon unique in flavor. After experimenting with countless varieties, he finally came upon a bourbon with the character he had long sought after, using a high quantity of rye in his recipe.
Whiskey Cocktail Box
has a rating of
5.0
stars based on
23
reviews.