Timeless Classics Box
€54,00
NIO-TIMELESS-6BOX
A box with something for everyone. Includes 6 much-loved cocktails.
Key Ingredients:
Negroni

|
Cosmopolitan

|
Espresso Martini

|
Sidecar

|
Brown Gold

|
Manhattan
Why you'll love it
They say you can't please everyone. But then again, they probably haven't come across this Timeless Classics box. Consisting of six of the most asked-for cocktails, all crafted by our artisanal mixologist using premium spirits. There really is something for every palate here, so keep them on standby for hosting, gifting, or indeed, for treating yourself.

An Italian classic with Tanqueray London Dry Gin, notes of orange peel, clove and a cheeky hint of bitterness.
A hall-of-fame cocktail with tangy-sweet cranberry notes and Ketel One Family Made Vodka.
A smooth, indulgent classic with Ketel One Family Made Vodka and FAIR Cafe Liqueur.
A sweet, spicy cocktail with notes of orange and lime, and St Remy XO Brandy
A smooth, spicy drink with rich Bulleit Bourbon Whiskey, Fair coffee and Bols vanilla liqueur.
The warmth of Bulleit Bourbon Whiskey and sweetness of Cocchi Vermouth create a perfect cocktail.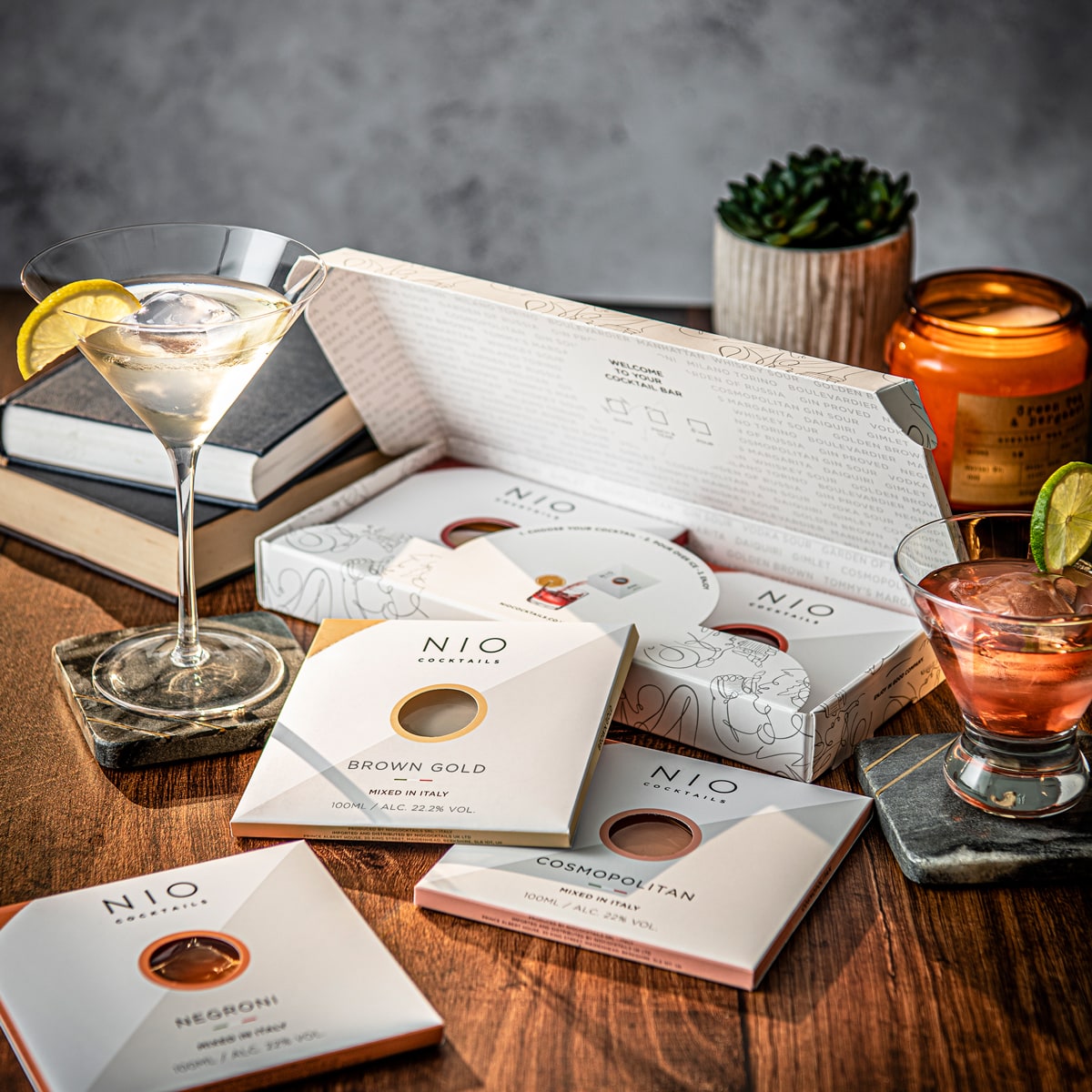 The timeless classics box's story
We've handpicked these cocktails because they're the most requested by cocktail lovers. Any self-respecting bartender will know how to make them exceptionally well and luckily for you, so does our mixologist. In fact, our versions have either received numerous five-star reviews, or won multiple awards. They'd make a fantastic gift, and will definitely win over your dinner guests.